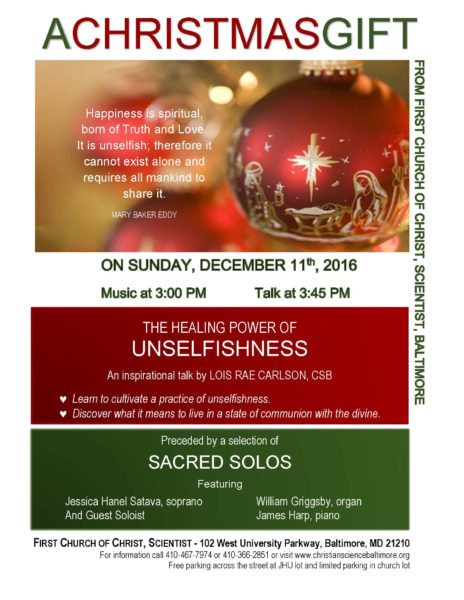 ---
A much loved member of our church, was recently killed in what appears to have been a random act of violence. We have asked ourselves what she might have done to see past this example of the violence and senseless killing that seem so rampant in our city, our country, and the world. We know that she always turned to God for healing and guidance, through prayer that makes a difference. The following article expresses the spirit  in which we are sure she would have prayed to destroy evil with good and supplant hate with love. 
Applying the ideas from the article as we pray individually and collectively we can expect to see violence diminish, replaced by a clearer vision of the peace and good will so needed and so fundamental to God's creation.
Please click here to read the article and join with us in prayer for our city, our country, and the world.
http://sentinel.christianscience.com/shared/view/196o4esh0ra?s=t
---