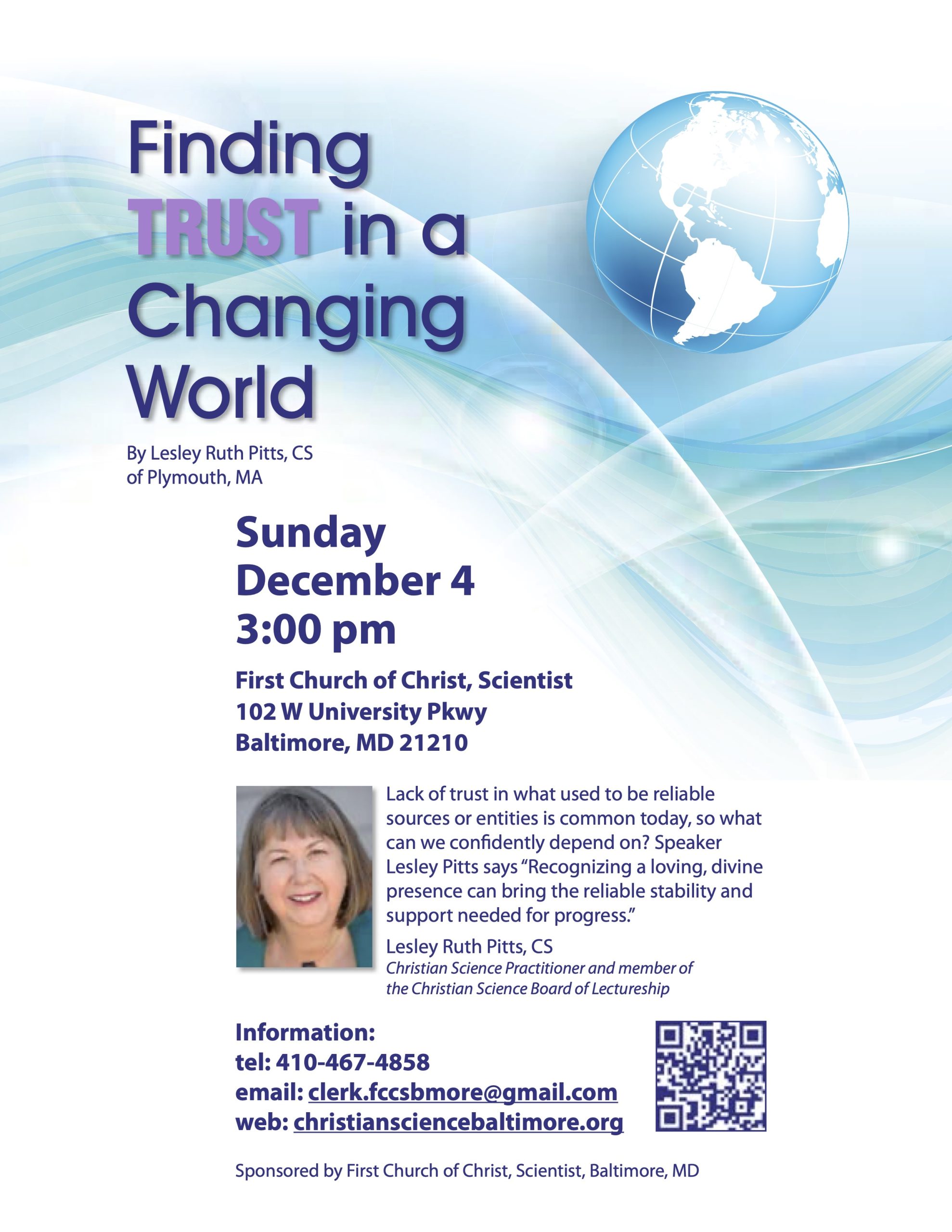 We are happy to report that the doors of our church are back open with the Reading Room downstairs adjacent to our Sunday school.
Our Sunday morning service is held from 11 AM to noon and our Wednesday Testimony Meeting from 8 to 9 PM. Everyone is welcome.
Sunday school for students up to age of 20 is held at the same time as the Sunday morning church service
Free parking is available on the street and in our church parking lot.
Handicap access is available from the street-level entrance around the drive on the far side of the church.
We are located across the street from the Johns Hopkins University Athletic Field.
---